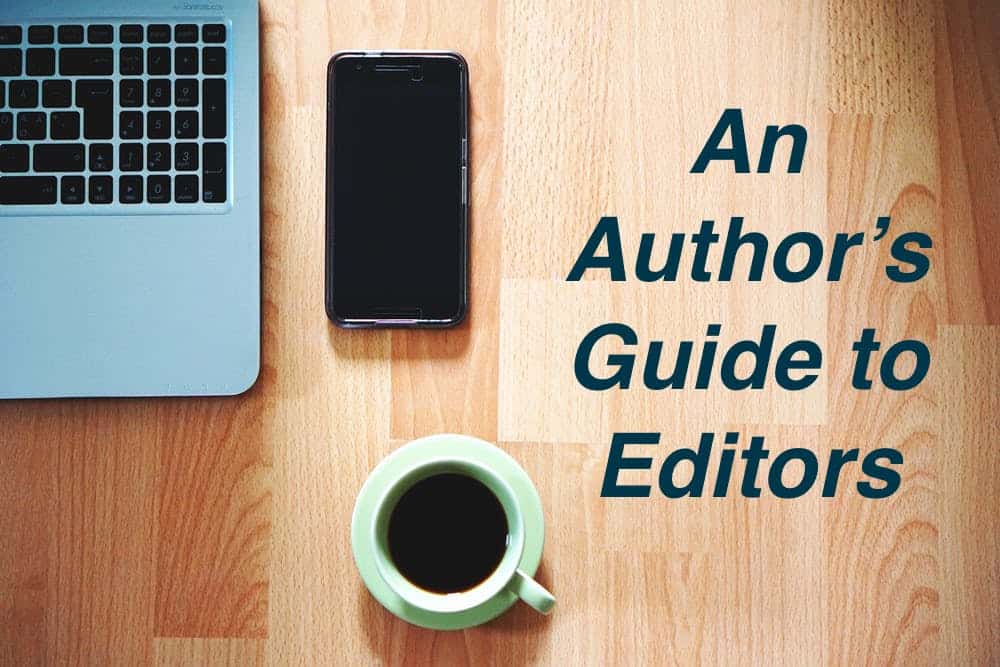 Editing is essential to the writing process. You want a well-written book. This Author's Guide to Editors has compelling reasons why you need an editor.
One of my favorite fiction authors had just come out with a long-awaited book. I had my comfy chair ready, the dishes were done, everyone else was asleep, the house was quiet, and I had a cup of my favorite hot chocolate ready to go. I had waited months for this book to come out, ever since I finished the last book. It was begging for a sequel and the sequel was finally here, bought, and downloaded to my Kindle. All day long, I had worked hard to have everything done so I could indulge in this book and these intriguing characters and this yet unknown storyline for a few hours.

I sat down and opened it up and started reading. A few pages in, I cringed at a misspelled word. It interrupted the flow of the story I was picturing in my head. A few pages later, there was an incorrect homophone. That was irksome and it took me a few seconds to make sense of the sentence in this context with the correct word (pear/pare- Were they cooking some unknown way with pears or cutting up pears?!). Now, where were we? I backed up a few paragraphs and started reading again. A new character started in mid-scene with no backstory. What?! Who is this person and how does he fit in? Another chapter went by with more mistakes and it became arduous and almost teeth gritting to read because of all the errors and missing pieces. The picture that the storyline had created in my mind was long gone. I had more questions than answers about characters, plot, and scenes.

This wasn't typical of this author. Her books had been well-written up until now. I flipped to the front and looked for the dedication page. No mention of an editor. I looked up one of her other books. There was an editor mentioned there. This book reeked of being spellchecked. Disappointed, I put it down and went to bed.

Fresh set of eyes
Just because your brain knew what you meant to say doesn't mean that is actually what made it to the page. After many revisions and reading over it yet again, your brain tends to "fill in the blanks" between what you want to convey to the reader and what is actually on the page. You know what you're trying to say but it may be a whole lot less clear to someone reading it for the first time. It's nearly impossible to catch all of your own mistakes so think of an editor as your last set of eyes before you send it off to be published. You want someone to see it who can give you constructive feedback and correct hidden mistakes before it gets to the tough scrutiny of a reviewer (there's always at least one of those snarky ones). Fresh eyes are very important.
Improves Content and Structure While Preserving An Author's Style.
Sure your friend or relative who majored in English or teaches English could read over it for you, but an experienced editor can do so much more. It's more than fixing grammar and spelling. A good editor will fix content and structure issues while preserving YOUR writing style and voice. They will catch everything from plot holes and character inconsistencies (developmental editing) all the way down to homophone mistakes and missed words (proofreading). A good editor will read through your manuscript several times (at least four for developmental editing) and should mark everything from storyline inconsistencies and world creation inconsistencies to spelling and punctuation. That doesn't happen with just one read through either. It's similar to peeling away the layers of an onion. Once the egregious errors are fixed, then it becomes easier to see the smaller errors that were overshadowed by the large ones. That's why a good editor will do more than one read-through and hopefully 3-4 to catch them all.
Questions And Refines Your Flow of Thoughts
Writers tend to write in fits and spurts sometimes with gaps of time in between. Did you decide to change a character's name? A place? A whole paragraph or page or chapter? Once you did that, did you go back and change every occurrence or neaten up the storyline? Did you get every single name changed? Are you sure? Did you start a scene in the middle of it? Is there enough back story? too much back story? A good editor will spot these inconsistencies and make sure you're turning in your best work.
Helps Preserve Your Image
Errors and inconsistencies can cause an irreversible poor impression and damage your reputation with your readers. Not the kind of lasting impression you want to make. A clean manuscript ensures that your reader is focused on the story you created and enthralled with it. You don't want them tripping and stumbling over the errors and inconsistencies, working hard to hang on to the plot through it all.
Helps Your Reader Get the Most Out of Your Book
Your manuscript should be impeccable for your readers so that they will know that their money is well spent. A well-written book often means a larger fan base, one reader at a time. Sometimes, a mistake or misstep in tone or style can be so unremarkable that a reader may not realize why they're turned off, but they are. When you see a movie that ends on a sad note or doesn't make sense, does it make you want to see it again? Or any movies by that producer? Probably not or very hesitantly. Same thing goes for books.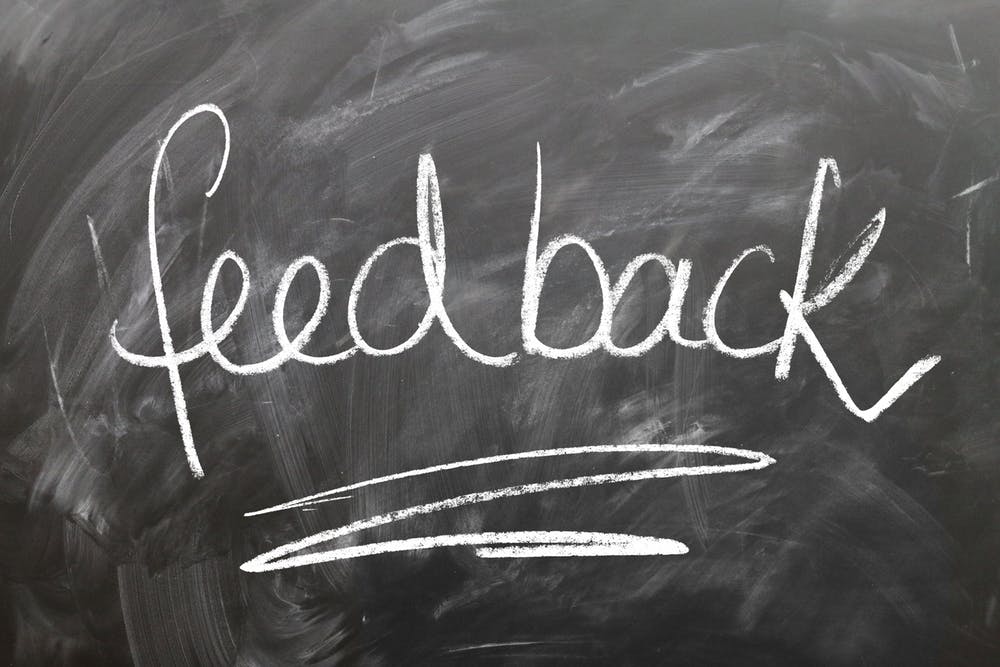 Asks Questions or Presents Another Perspective You Might Not Have Considered
A good editor will give you feedback from a reader's perspective who hasn't read your manuscript ever. Some scenes, situations, or dialog that seems very obvious to you will catch an editors eye pretty quickly. They sometimes will come up with questions or situations or a twist you haven't thought of. It's a good chance to see your novel from someone else's perspective, who can offer constructive feedback.
But Isn't Spell Check Enough?
Spell cheque is not enough. It will only catch some of the errors and often tries to correct words and phrases that are, in fact, correct. In addition, different spell check programs will catch completely different errors and leave others unfound, much like the first sentence in this paragraph.
What is the Difference between Editing and Proofreading?
Proofreading is the final review before publishing. At this point, the manuscript should be completely ready for publication. Depending on the length of the manuscript, it could take up to a week. It's usually 1-2 rounds of going through the manuscript marking errors in spelling, grammar, typos, capitalization, punctuation, and spacing. It does not include marking errors and inconsistencies in syntax, plot, setting, characters, font, graphics, rules, guidance in story development, character refining, filling plot holes, scene tightening, world construction, and pacing/conflict/tension considerations.
Copyediting is the second-to-last review to make sure everything is consistent, cohesive, and complete. It's more time-consuming than proofreading so it could take up to 1-2 weeks. It's usually 2-3 rounds of going through the manuscript marking errors and inconsistencies in syntax, plot, setting, characters, font, graphics, rules, along with spelling, grammar, typos, capitalization, punctuation, and spacing. It does not include marking errors and inconsistencies in syntax, plot, setting, characters, font, graphics, and rules. It is also known as Line Editing.
Developmental Editing occurs early on in the writing process and cannot be substituted for the other two. They are completely separate since so much writing occurs after this point. It is usually the very next step after you write the book. It is very time-consuming and can take 4 weeks depending on length. Most of the time, it includes 4 rounds of going through the manuscript with guidance given in story development, character refining, filling plot holes, scene tightening, world construction, and pacing/conflict/tension considerations. It includes some marking of obvious errors and inconsistencies in syntax, plot, setting, characters, font, graphics, rules, along with spelling, grammar, typos, capitalization, punctuation, and spacing, however since there is more writing left to do usually, it cannot be construed as error-free and ready for publication at that point.
How To Choose An Editor
Friends and Family? Maybe not.
Your English teaching friend might not be your best choice. Friends and family may not have the courage to tell you exactly what they think of your "baby" or the errors that may be lurking within. They will often tone it down to preserve the relationship. You need more feedback than "yes, I liked it."
This is different than asking your family, friends, or even your writer friends for their feedback. A good editor knows that you have to put out your best work and will go over it with a fine-tooth comb multiple times to find errors. Ask yourself, would I rather hear it from a professional who is committed to delivering back a clean manuscript or from my Aunt Jane who teaches English but just tells me grammar and punctuation to fix (but not plot holes!) and leaves me wondering if it's really going to withstand the publishing process and the reviews of my readers and critics? Some of those critics will leave snarky reviews and you want someone on your side equally tough to leave as little as possible for them.
Ask For Recommendations
Do your research. Talk to fellow authors. Ask in social media communities. Most editors have their own websites detailing their credentials, policies, rates, and reviews.
Match Your Genre
Find an editor who edits in the genre you write in. If you find one that does academic textbook editing, they're probably not going to be a good fit for your science fiction romance novel.
Compare not only rates but also services and time
What this is going to cost you is always a key consideration but don't forget to take into account what you're getting in return. Compare not only rates but services too. Copyediting rates are different than developmental editing and proofreading rates. (Copyediting is sometimes referred to as Line editing.) Editors may have minor variances in what specific things fall into which category but on the whole, they are three separate categories occurring at distinct times in the writing process so make sure you're comparing apples to apples and oranges to oranges. Also, be sure to look at turn around times.
What To Look For In A Good Editor or Proofreader
Keeps communication open and responsive– they let you know they received your work (you shouldn't be wondering if it went through) and did not have any trouble opening or saving it.
Responds in a timely manner to emails– some editors (myself included) do not necessarily interrupt their work every time to respond to email. Editors get into "the zone" where things are just flowing effortlessly too! I have set times during the day that I will check and respond to email. However, no answer at all or taking days to respond is not acceptable.
Dependable– deadlines are taken very seriously in this line of work. Sometimes an editor's schedule is very full and tight and with 2-3 jobs (or more) in various stages going at once so if they're not going to make a deadline, they should communicate that to you ahead of time.
Doesn't sit on work– You may not see work done right away, depending on the editor's workload but a good developmental edit does not happen all at once in week four. I prefer to work in Google Docs because that allows for real-time editing with the author. They can accept or reject my suggestions right away and we can chat about different issues that come up. I can see the author writing instantly and offer suggestions/corrections right away. It's as close to sitting in the same room huddled over the computer and discussing all the details as you can get.
Knows their area of expertise and uses appropriate references– Merriam-Websters, Chicago Manual of Style, Gregg Reference Manual. There are many good reference manuals out there. Some will even conflict or directly contradict each other. A good editor will have some of these and be very familiar with them. They will also be good researchers (although not necessarily part of their services). I've had manuscripts with Old English, Sioux, and children's book characters sprinkled throughout. A good editor will be flexible and do some research, if necessary, to do your novel justice. Your editor shouldn't be expected to learn Sioux but your stylesheet will help them greatly in checking that phrases and words are used consistently.
Tips for Success in Working with an Editor or Proofreader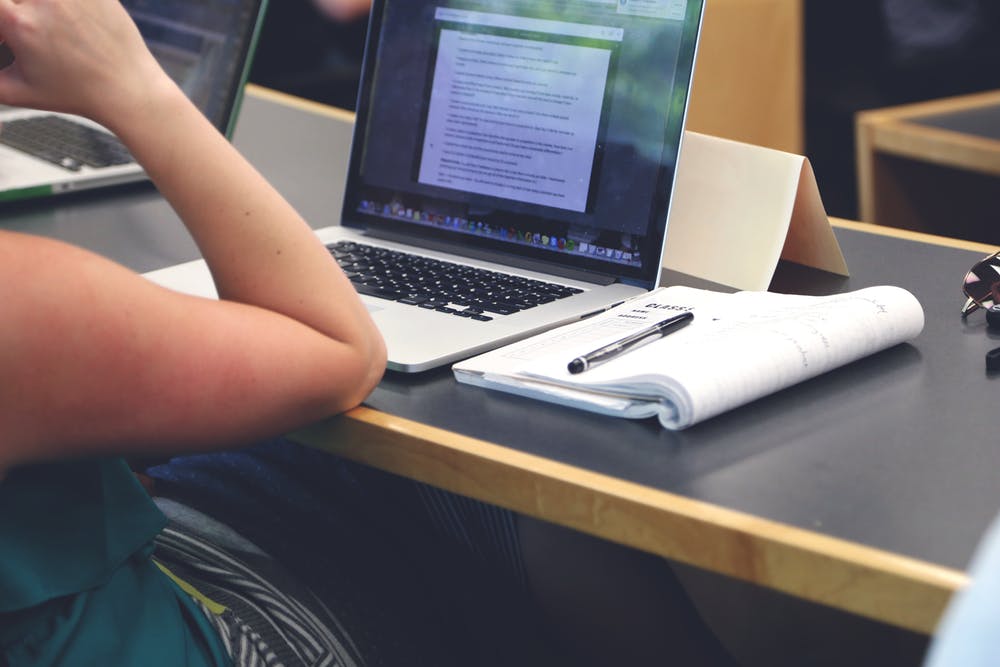 Make sure you're sending your best draft. You may still be in the developmental stage and need help with what's there already but neaten it up as much as you can. You may not be great with spelling and grammar. I completely understand that but do your best to hand me the neatest draft you can.
Create a style sheet. An editorial stylesheet helps ensure consistency in your manuscript. It includes unique spellings, colloquialisms unique to your locale or culture, place names, character names, and anything else. Develop one as you write to ensure consistency as you go along. That gives your editor (and everyone else in the publishing process) a headstart on figuring out who, what, where, when, and why.
Be sure you understand their policies and processes. For instance on document type, some editors only do .docx while others do .docx and .gdocs. On payment, some require half up front and half when done. Others require 10% up front or the whole payment at the end. Some editors will take 4 weeks on a developmental edit and others can do it in 3 but it costs more. Just make sure you know what's expected on your end of things.
The Last Thing You Need to Know about Editing and Proofreading
As for the book I was looking forward to reading and ended up putting down, I actually emailed the author and (I hope very diplomatically) alerted her to the errors. She emailed me back, apologizing, and explained that her usual editor had been going through an illness and the deadline was very tight for this book so she ran a couple of spellchecks, read through it several more times, and figured it was ready. In the end, she fixed what needed fixing for the next run and it all worked out pretty well. There were some reviews that weren't so great and it dragged down her Amazon star rating. It would have been better had she fixed it before it went out online. We've become friends online and I serve as a backup editor for her. I'm still a huge fan but my first thought that comes to mind about that particular book isn't the finished version, it's the one with all the mistakes and how disappointing that was.
Editing and proofreading are essential steps in the writing process. With the advances in digital self-publishing, there are tons of books out there for readers to choose from. Many of them riddled with errors their authors didn't catch. You need every advantage to set yourself apart as a writer who makes the time and effort to put out a well-written book. Editing and proofreading are one of the keys to publishing a stellar book!

If you like this article, please share it on Facebook. Want to read more? Please go like and follow my Facebook page here for upcoming articles. Please visit my website here, if you'd like to know more about my editing and proofreading services. You can also follow me on Pinterest here and on Twitter here.