Services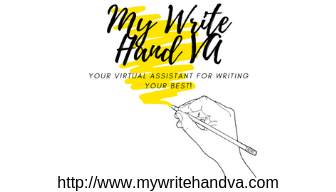 Rates and Services for Authors
1 round of going through your manuscript
Marking errors in spelling, grammar, typos, capitalization, punctuation, and spacing
Final review before publishing- manuscript should be completely ready for publication
Depending on length, proofreading could take up to a week
2 rounds of going through your manuscript
Marking errors and inconsistencies in syntax, plot, setting, characters, font, graphics, rules, along with spelling, grammar, typos, capitalization, punctuation, and spacing
Second-to-last review to make sure everything is consistent, cohesive, and complete
More time-consuming than proofreading so could take up 1- 2 weeks to complete
4 rounds of going through your manuscript
Guidance in story development, character refining, filling plot holes, scene tightening, world construction, and pacing/conflict/tension considerations.
Next step after you write the book
Lengthy process could take up to 4 weeks
Policies
I proof books, ebooks, and websites for adults, young adults, and children in historical fiction, Christian fiction, biographies, romance, science fiction, fantasy, paranormal, mystery, and many other genres. I do not do erotica.
A page is considered 250 words per page, double-spaced, 12-point font.
Minimum charge is $30 (approximately 8 pages or 2000 words).
Please contact me first using my contact form and before sending your document so that I can determine if I can fit your manuscript into my schedule. Please include the title, genre/category, word or page count, and a summary (query letter summary is fine).
Turnaround times are based on the day the manuscript is emailed to me and calculated in business days. I will accept jobs on Saturdays, Sundays, and federal holidays but the turnaround time starts the next business day.
Work is returned with changes marked either in MS Word Track Changes or Google Docs Suggestions so that you can approve them.
50% payment is due at the beginning and 50% is due upon completion.
Projects will be billed immediately, and payment is due upon receipt. Payment can be made by PayPal to the email address provided on your invoice. Invoices paid within 7 days of completion will receive a 5% discount. Invoices not paid within 30 days of completion are subject to a 10% late charge added for every 30 days past the completion day.